The self proclaimed Biggest Night in Music aired last night. So let's get to it!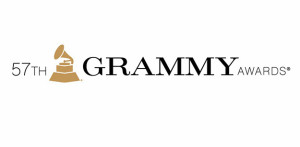 We'll start at the beginning: The red carpet- arguably the best part of any award show. As always, expert ass-kissers interviewers, Ryan Seacrest and Giuliana Rancic provided well orchestrated coverage of the glamorous event, (with Giuliana being ever so careful not to turn sideways lest we lose sight of her altogether). Interview after interview I heard mention of awards that had already been handed out and I was a little confused. Did I miss something? Was there a separate ceremony?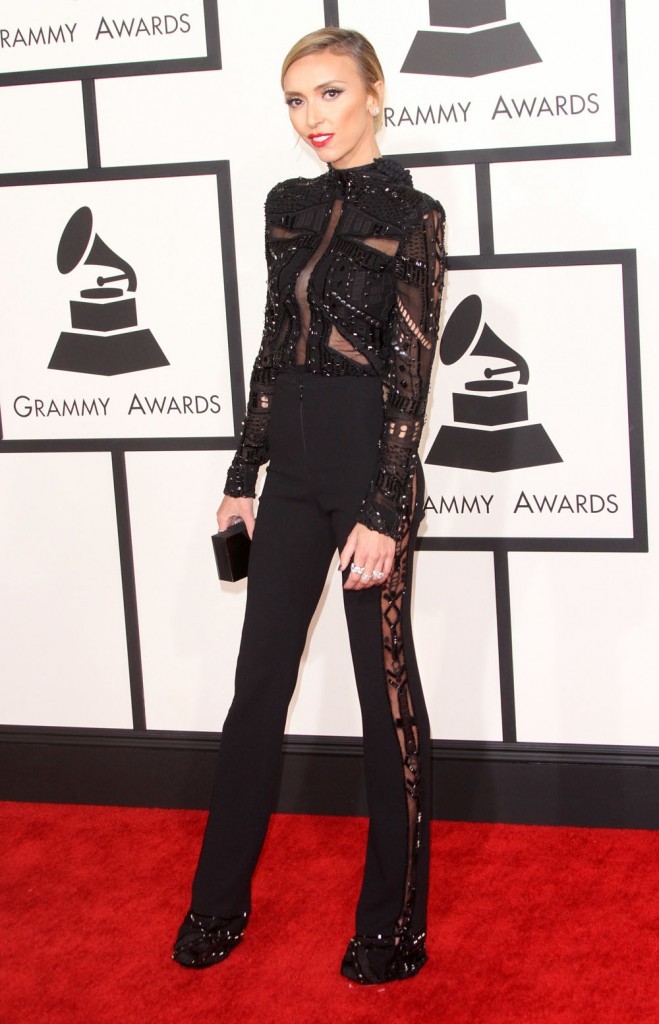 Apparently, yes. Despite the already three-and-a-half hour long segment, there still wasn't enough time to hand out awards, so many of them were given during a pre-telecast ceremony. Hey Grammy's people, might I suggest that next year you simply cut back on the overdrawn performances and 10-minute long commercial breaks?
Anyway, a wide range of highly specific awards are reserved for the pre-telecast ceremony; handing out distinctions like Best Jazz Instrumental Album, Best Chamber Music/Small Ensemble Performance, Best Surround Album (whatever that means), and Best American Roots Performance. Although I was pleased to see that Rosanne Cash was recipient of the latter, so I'm all for it… even if they feel they have to make up a category just for her to win.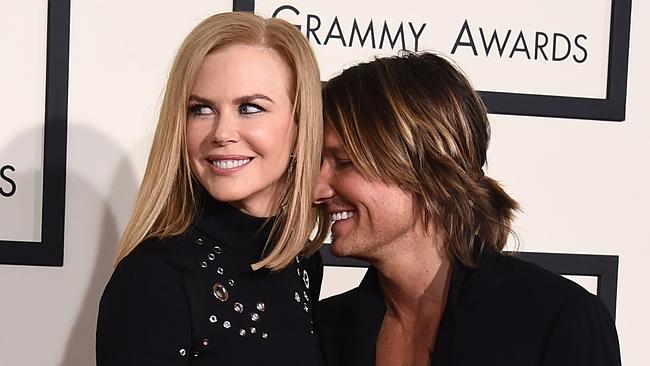 Of course we have to talk about the fashion, so here goes. Ariana Grande wore a white dress with a silver embellishment thoughtfully placed on her left side, Rihanna turned heads in a hot pink circus tent, and Keith Urban and Nicole Kidman were adorable wearing matching black outfits- as many lesbian power couples will do.
Madonna arrived donning her latest ensemble of Matadore Whore, wearing a black sparkly leotard and an ass harness (like a pushup bra for the butt). How predictable scandalous! On the other hand, (though I resent perpetuating their comparison), I can't help but point out Gaga's decision to take the opposite route. Among the many fundamental components that distinguish Lady Gaga from Madonna, intelligence is one of them.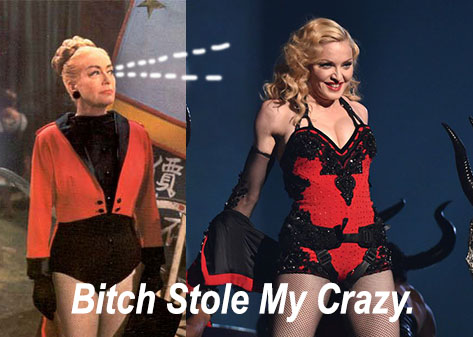 Like a well-trained politician Gaga remains cool as a cucumber when confronted with Madonna drama, even being careful to excuse herself during her performance last night. While Madonna channeled Joan Crawford à la Berserk, Gaga was nowhere to be seen (and you know those pesky producers love a good moment when the camera finds the "rival" in the audience). So as always, not just a good artist but a good woman.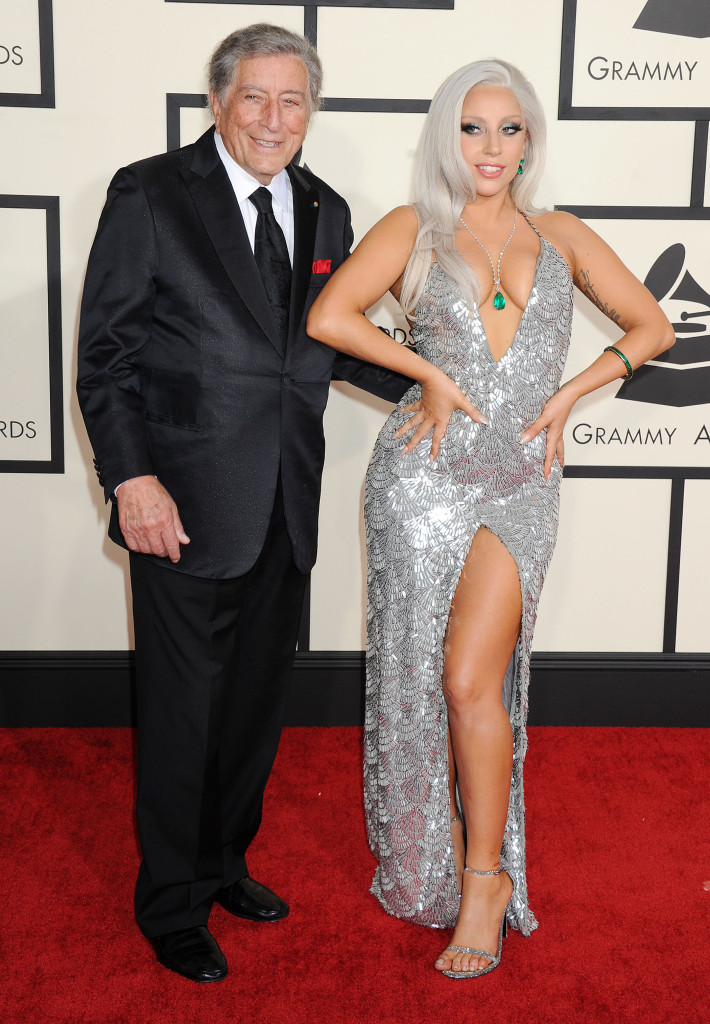 She looked bombshell beautiful in a long grey wig wearing a silver floor length gown- and mind you, not a stitch of spanx. But being Lady Gaga, she couldn't resist adding at least one prop to her getup- she walked the whole red carpet leaning all of her weight on a little matching silver cane. Oh wait, that was Tony Bennett.
Relax! I'm just joking. She adores and respects her musical partner and she wants to show it. Nothing wrong with that. On the other hand, some artists have zero respect for their peers and choose to show that as well. You know who I'm talking about.
Yes, Kanye West pouted and stomped like the crazed little toddler he is and gave all of us something extra to talk about today. When Beck was awarded the coveted Grammy for Album of the Year, Kanye "playfully" stormed the stage, reenacting his infamous encroachment on Taylor Swift's VMA glory. It was all, "Haha, I see what you did there," until reality set in and we realized that a man like that could never actually laugh at himself. Sure enough, his comments after the show revealed his true motivation.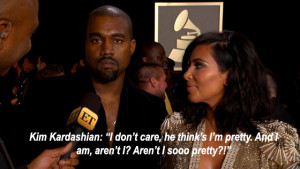 Claiming that the Grammy academy doesn't recognize the real artists, he stated "Beck needs to respect artistry and he should have given his award to Beyonce and at this point, we tired of it." Yea, Kanye… we tired of you.
Beck is among the many talented artists present at last nights show who embody the antithesis of Kanye- brilliant, but humble and sweet. Others who demonstrate this demeanor include the likes of Hozier, Ed Sheeran, and Sam Smith.
Sweet, soulful Hozier with his powerful melodies and heart-wrenching lyrics was more than deserving of a solo turn in the spotlight. But he graciously made room for Annie Lennox to join him in a rendition of Screamin' Jay Hawkins' I Put a Spell on You.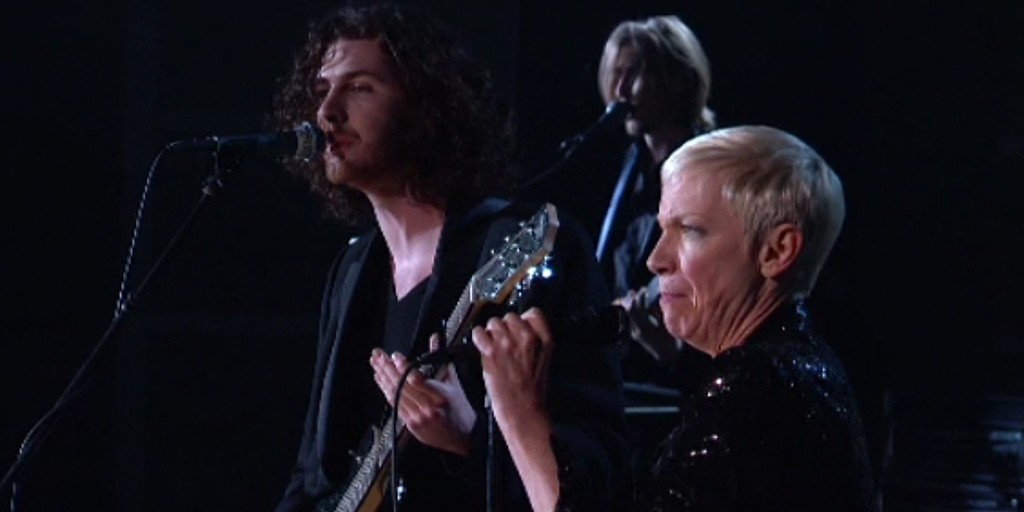 Lennox, despite her wild efforts, just came off as over the top. However there were some pairings that did mesh, most mentionable being Beck and Chris Martin performing Heart is a Drum, from Beck's ALBUM OF THE YEAR, Slow Phaser.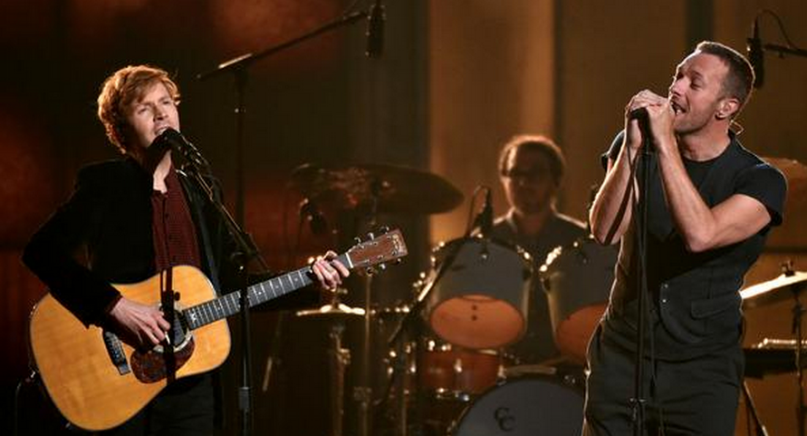 If you had any doubts about the genius of his work, hopefully this performance helped.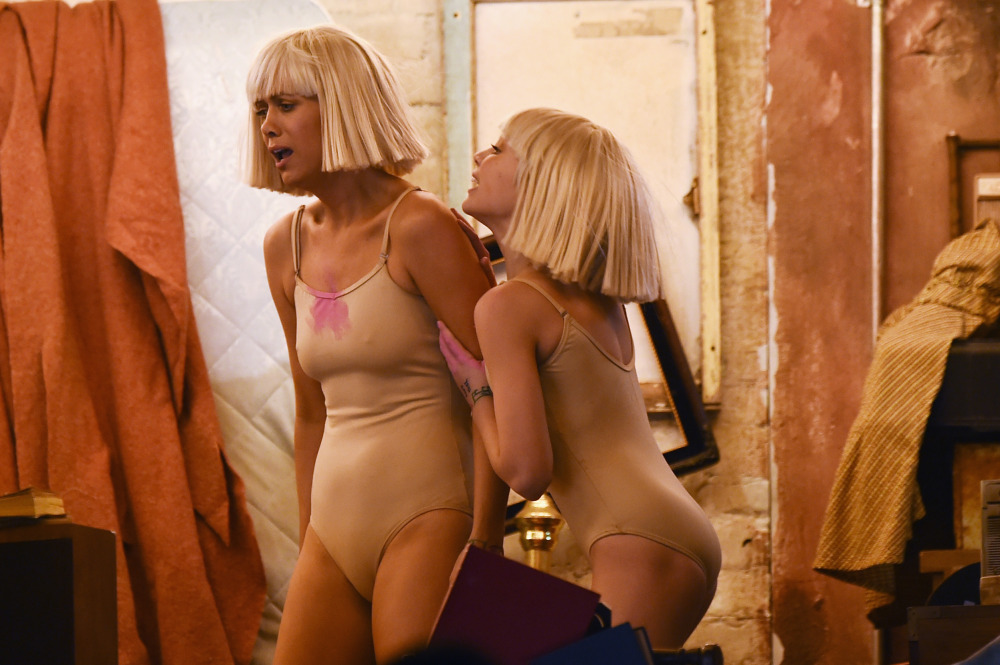 I can't conclude this post without mentioning Sia's turn on the Grammy stage. It involved a surprise performance by Kristen Wiig who joined the tiny force of nature herself, Maddie Ziegler, to dance the strange yet always captivating choreography to Chandelier. 
Unfortunately, many of the Grammy performances were just a mess of self-indulgent parades, but Sia was determined to show us art- Selflessly, and sincerely.
Glamour and accolades aside, isn't that what this is all about?